Honesty is a virtue. As kids, we're warned off telling fibs from tales like Peter & the Wolf, and the word 'dishonesty' conjures up vivid images of Disney villains and overall bad guys. Cheaters, criminals, tricksters and frauds practice dishonesty, not us good folks. But as we get older, whilst we may still uphold the honour of being honest at work and with our partners, friends and family, it seems a lot less shameful, a whole less obvious, and quite a bit easier to start being dishonest with ourselves.
A
The other night I went to see Gillian Welch play at the Enmore Theatre. Aside from making me want to sell all my belongings, get a blue merle collie and become a lonesome wanderer somewhere deep in the Appalachian Mountains, I was particularly struck by how unashamedly honest and genuine her performance was. She stood on the naked stage (with Dave Rawlings accompanying her), armed with a banjo, a guitar, her cowboy boots and a microphone and played Americana/Country/Bluegrass music that's not particularly "in vogue", with a voice that wouldn't make it that far on American Idol. But the whole time, she was perfectly and unapologetically herself. It was a beautiful thing to witness, and particularly refreshing in the world of the arts where there is so much artifice and construction of false identities. It got me thinking about what a wicked Disney villain I've been to myself over the past few years, in regards to letting myself do, be, and create something that is just. me.
A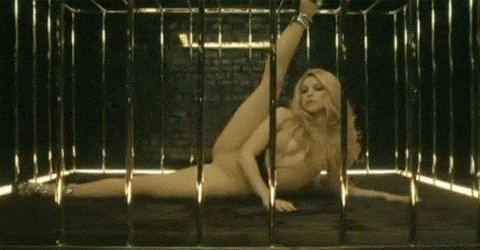 A
We get so caught up with considering what we think we should be doing; what our family thinks we should do, what our friends think we should do, what the industry thinks we should do, what is cool, what is profitable, what is affordable, what is beautiful, what is popular, what is niche, what is going to get us attention… and we fail to ever stop and ask ourselves, what can I do/be/create that is the most honest and genuine reflection of who I am.
A
Working as a singer for a few years, I was constantly trying to be more like who I thought I should be, that I really began to lose who I was. I tried singing more like the girls who got all the gigs. I tried choosing songs that would make venues want to book me more. I tried dressing a certain way, and performing a certain way, until eventually I was this mangled and contorted version of myself that eventually served me only to fuel my own destruction. It was gruesome. And It was sad. And of course, at the time you believe you're doing what is necessary. You need to eat, goddamn it. So you compromise and modify and you're making money and getting work so it feels like you're doing the right thing. Only there's this little, niggling voice that bugs you right before you go to sleep. And I got very, very good at drowning that little voice out. So good, in fact, that I wound up drowning out my other money-making, work-getting, singing voice with it.
A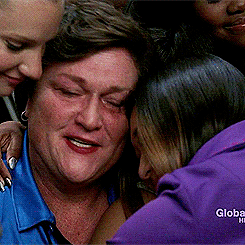 A
Taking steps towards developing my fine arts practice, I've already found myself being led by the questions "What should I be painting? What sort of stuff will people like? What sort of stuff will people buy?" that I am potentially leading myself to repeat history all over again. Art is about honesty. At least it should be. And if I ever want to get close to calling myself a true artist, I need to be creating from a place of honesty and integrity, where my work is a genuine expression of who I am and what inspires me, rather than what will make me money or get me attention.
So I'm gonna start by getting real. And I'll try to find that little, niggling voice again (that guy knows what's up). Finding your own, authentic self and embracing, accepting and *gasp* even liking it is a bloody challenge…especially when there are no guarantees anyone else will.
A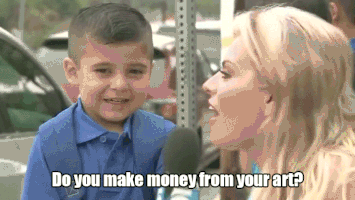 Cheers to giphy.com for the images.